This month Neil Younger returns with another punchy post on accelerating a culture of quality by identifying company engineering needs. This build on Neil's original post on building a culture of learning by amplifying team wins.
The post builds on Alan Page's work on modern testing. It explores ways for teams to assess what matters to them and how to improve continuously—definitely, one to read.
Premium readers, what would I do without your continued support? Thank you!🙌 If you haven't read it, click the link and log in using your premium membership.
Quality Opportunity Solution Tree
This second premium post explores how to think critically through options that help amplify quality. Many people leap to software testing when thinking about improving quality. The reality is there exist many ways to improve quality that might even reduce dependency on software testing. This could be good news if the speed of deployment is essential to your company.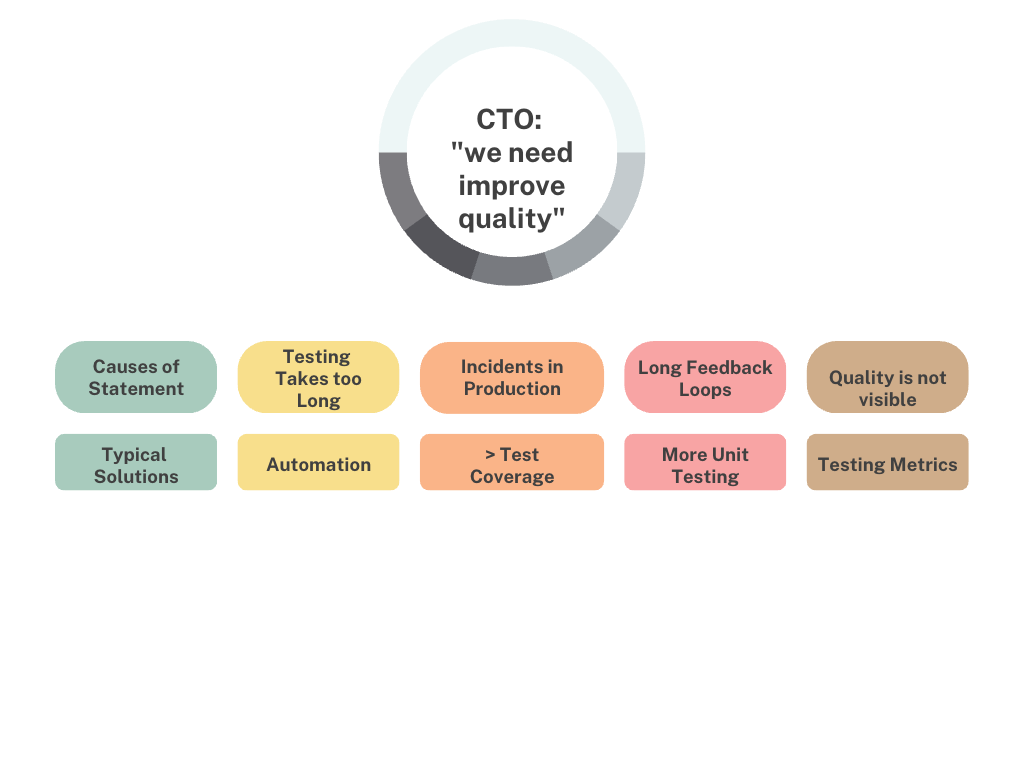 Round the neighbourhood
Deborah Reid shares her experience as a first-time speaker.
Lisa Crispin on why she loves testing and helping others.
Upcoming Speaking Events
I'm excited to be travelling to be speaking at some upcoming events.
Until next month,
Anne-Marie ‌
‌Like the Quality Coach Book? Share a testimonial!